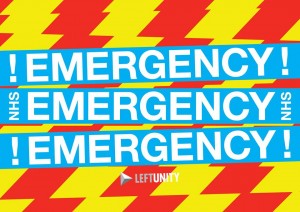 A call for people to take action now! To fight cuts to vital services, STPs, privatisation and blaming 'health tourism' for the failures of successive governments to protect our health service.
Click to view broadsheet (PDF).
Order printed copies:
Materials are free, but we ask for a donation to cover postage (suggested donation is £2 for smaller orders and £4 for larger ones). Please email office@leftunity.org with your order and mailing address.