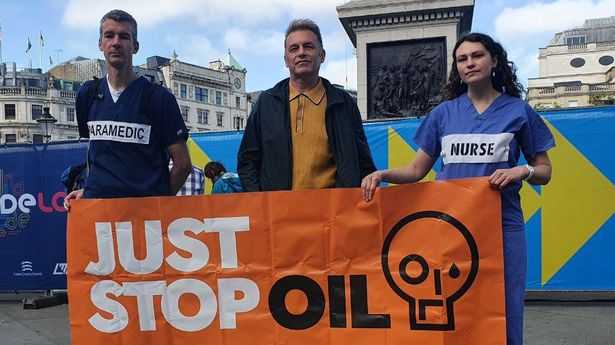 Allan Todd writes: Chris Packham can join up those 'dots', if others still can't, or refuse to do so – despite it, sadly, being something that's increasingly easy to do these days. Those still unable to see the bigger picture should tune in to Chris Packham's programme – 'Chris Packham: Is It Time to Break the Law?' – which will be shown on Channel 4 next Wednesday (20 September), at 9.00pm.
Chris says of himself that he feels guilty, because: "I could have shouted louder, more vigorously" about how climate change is destroying the natural world. It is this guilt which has seen him become increasingly supportive of the protests by Just Stop Oil activists – and which has now led him to make this deeply personal documentary. If you only do one thing next week, then make sure you watch it! (Fig. 1 above – Eco-warrior Chris Packham with Just Stop Oil activists)

Two new Climate Crisis 'dots' have come within the last few days: devastating floods in both Greece and Libya. In the latter case, the death-toll has already reached 5000, with many thousands more still missing. In addition, entire areas have been devastated, town neighbourhoods have been swept away, and agricultural production destroyed.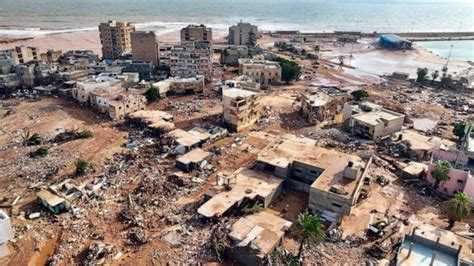 Fig. 2 – Climate-Crisis in Libya kills thousands
These totally UNNATURAL disasters – both created by fossil-fuel capitalism – led Julia Steinberger (Professor of Societal Challenges of Climate Change at Lausanne University, and one of the Lead Authors of the IPCC's 6th Assessment Report) to Tweet angrily about Climate Crisis deniers: "Tell me again how climate scientists are 'alarmist'. Go on. I honestly cannot describe how angry I am at this ENTIRELY PREVENTABLE devastation and suffering."
The number of such Climate Crisis 'dots' has increased massively in just the past 8 weeks, in the form of wildfires, floods, and deadly extreme-heat events. Here is just a selection of the much larger amount of evidence of increasing Climate Breakdown:
In Hawaii, the town of Lahaina was destroyed by wildfire and at least 115 people died, with many more missing

In Rhodes, more than 10% of the island was scorched and 20,000 people had to be evacuated

Tenerife had the

worst ever

wildfire in Canary Island history, which destroyed 15,000 hectares of woodland and resulted in the evacuation of 13,000 people

Last week, there were more than 1000 wildfires still burning across Canada, making this the country's

worst

wildfire season

on record

Greece – apart from the most recent devastating floods – has seen the

largest

wildfire

ever recorded

in the EU, covering an area of over 80,000 hectares, which has killed at least 80 people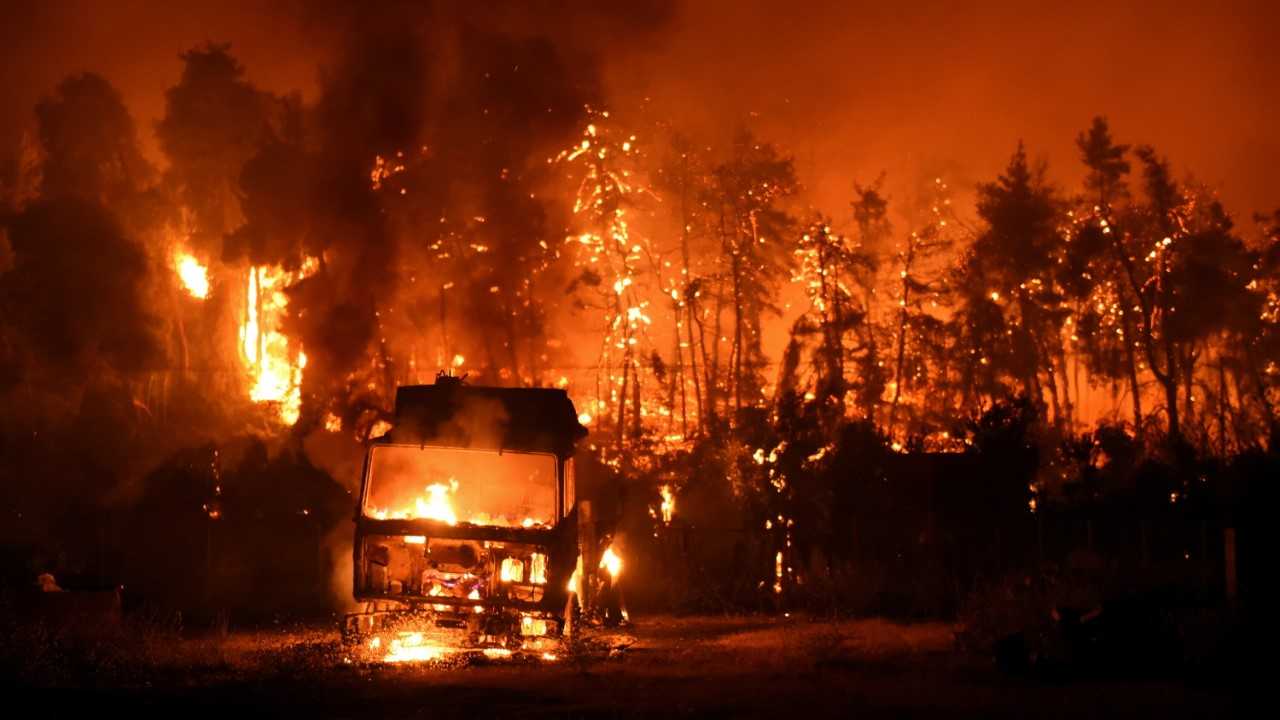 Fig. 3 – Greek wildfires
Fierce rainstorms have hit Greece, Turkey and Bulgaria, causing several deaths, with the Greek Prime Minister blaming both the wildfires and the storms on Climate Change.

In Florida, Hurricane Idalia caused the

highest

storm surges

on record

, intensified by

unprecedented

sea surface temperatures of up to 97F

On the other side of the US, Nevada had its

first ever

tropical storm.

In India, this August was the

hottest and driest on record

.

In Japan, 53 people died of heatstroke in July, with almost 50,000 needing emergency medical attention. It's been the hottest Japanese summer

on record

.

In Phoenix Arizona, the temperature topped 100F (43C) for 31 consecutive days. Scientists say this prolonged heatwave would be virtually impossible without the global heating driven by climate change.

Finally in late July, it was reported that an area the size of Mexico had failed to freeze during the Antarctic winter. Scientists are worried they could be witnessing the start of a slow collapse of Antarctica's sea ice.
No prizes for anyone spotting the number of times in the above examples that phrases such as: 'worst-ever', 'record-breaking', and 'unprecedented' occur. As Brazil's President Lula said: "These days the climate isn't just a question for ecologists and environmentalists. It's a question for anyone with a bit of intelligence who can see that things are changing round the world".
We need to be clear as to why "things are changing round the world" – they are absolutely NOT 'natural disasters'. Instead, they are absolutely the direct result of capitalism in general; of recklessly-greedy fossil fuel companies in particular; of knowingly-complicit governments which give those companies massive tax-breaks and huge amounts of taxpayers' money via subsidies; and of large sections of the media that still both discredit the work of climate scientists and refuse to report the true situation.
Whilst, currently, very few argue like Andreas Malm that this extreme and ever-worsening situation now requires extreme forms of protest – such as acts of sabotage – it is quite clear that the present forms of protest need an additional 'tool': seriously disrupting the businesses AND home lives of the ecocidal companies AND individuals who are disrupting the lives of millions around the world. Maybe if their relaxing weekends are no longer relaxing, these ecocidal criminals will at last take the actions which they keep 'promising' but never deliver!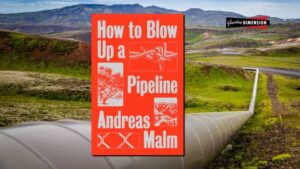 Fig. 4 – The next step for the Climate Movement?
Ultimately, of course, we need 'System Change': from capitalism, to a society based on the principles of ecosocialism. For, as Karl Marx warned as earlier as the 1860s, capitalism creates a fatal "metabolic rift" between humans and the rest of the natural world, of which we are part, and on which we depend.
Allan Todd is Acting Organiser for Transform Cumbria, a member of Left Unity's National Council and of ACR's Council, and an ecosocialist/environmental and anti-fascist activist. He is the author of Revolutions 1789-1917 and Trotsky: The Passionate Revolutionary – and the forthcoming Che Guevara: The Romantic Revolutionary (out May 2024)