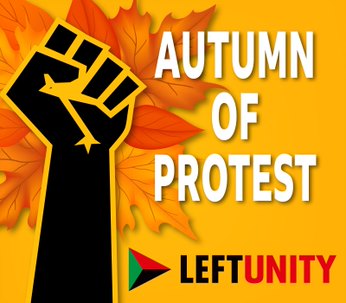 Felicity Dowling writes: All our children must have access to good food, at school as well as at home. Most of the 3.6 million children who live in poverty have working parents. A hungry child cannot grow properly, finds it hard to learn, hard to manage emotions and is often going to pay in health terms throughout their life. A well-fed child is a delight and an investment in the future. Food is a physical necessity, a child's health, happiness, and education depend on it.
Childhood hunger must become utterly unacceptable in this country. The children of the poor do not forget, nor do they forgive, those who enforced their poverty. Their bodies can bear the scars for life.
Molly Meatball McCann, the mixed martial arts fighter and fighter against childhood poverty speaking at the Liverpool Enough is Enough rally quoted an African proverb, that the child who is not shown warmth by the village will burn it down to feel its warmth.
Free school meals for all
Families with dependent children are more likely to need to use food banks. We do not want just workarounds that get people through the day. School meals are often the best, and too often they are the only decent meal children in food poverty get. This lack of food in school is a bitter reality as Wendy explains here.
We applaud the work of socialists in Wales in pushing the Welsh Government to promise to provide free school meals for primary school pupils soon. Scotland to is promising this in the future. This is a cost-of-living crisis with food inflation and heating bills hitting families with children hard. Provide every child with free school meals!
The right to a well-fed retirement
Hunger and malnourishment damage our pensioners too. The poor die younger, and endure more years of ill health. Our basic state pension is not enough to live on, let alone buy the most suitable nutritious food. As we age we need different foods, not to be scrimping and saving.
The right to freshly cooked, warm food is crucial. We should be able to cook our food without fearing the cost of using the oven or the stove.
We will not be made to feel guilty because we are not good enough at scrimping and saving. The story is that Lady Astor, in the hungry 1930s lectured poor women on cooking fish heads, till someone in the audience asked "Who is eating the rest of the fish?"
To submit an article for the 'Discussion & Debate' section of our website please email it to info@leftunity.org