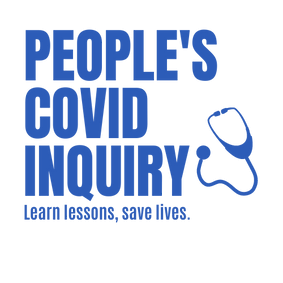 Nick Jones reports: The 1st December saw the publication of 'The People's Covid Inquiry'. This comes at a crucial time as we enter yet another wave of the coronavirus. Mistakes were made and lessons can be learned that will help save lives.
People's Covid Inquiry chair Michael Mansfield QC, said: 'This report is unequivocal – dismal failure in the face of manifestly obvious risks. This Inquiry performed a much-needed and urgent public service when the nation was hit by a catastrophic pandemic coincident with an unprecedented period of democratic deficiency. It afforded an opportunity for the beleaguered citizen to be heard; for the victims to be addressed; for the frontline workers to be recognised; and for independent experts to be respected. When it mattered most and when lives could have been saved, the various postures adopted by government could not sustain scrutiny.
'It was plain to Keep Our NHS Public (the organisers of the People's Covid Inquiry) that government words were bloated hot air, hoping to delay and obfuscate. Within this narrative lies a theme of behaviour amounting to gross negligence by the government, whether examined singularly or collectively.
'There were lives lost and lives devastated, which was foreseeable and preventable. From lack of preparation and coherent policy, unconscionable delay, through to preferred and wasteful procurement, to ministers themselves breaking the rules, the misconduct is earth-shattering."
Copies of the Executive Summary and Full Report can be found here:
Left Unity supporters and activists are holding a workshop on the 5th December from 1pm to 2.30pm on 'Defending the NHS'. We invite people to register and attend the event. All welcome.