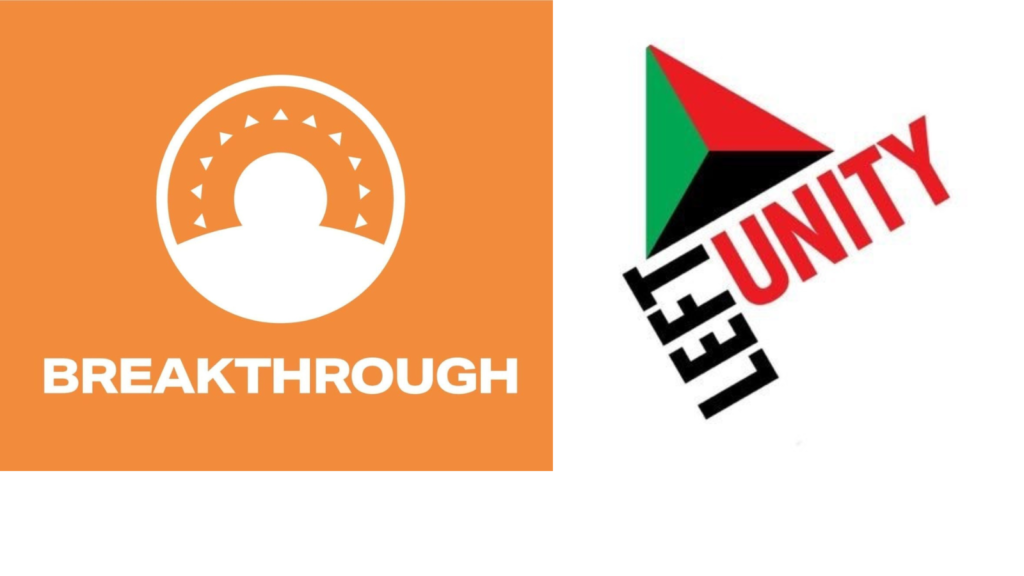 Left Unity and Breakthrough Party are pleased to support Extinction Rebellion's 'The Big One' — a mass protest in London beginning on Friday 21 April.
Extinction Rebellion's plan is for at least 100,000 people to arrive outside Parliament on 21 April – and/or on the following three days – for a "multi-day show of strength of citizens which will be impossible to ignore."
As eco-socialists and democratic socialists, we welcome XR's demand for "system change to tackle the interconnected crises of climate, cost of living and our broken political system", and we stand with all the organisations supporting this protest.
Left Unity's National Secretary, Doug Thorpe, said: "If humankind is to survive, it has to establish a sustainable relationship with the rest of the natural world – capitalism, an economy based on achieving maximum profits in the shortest possible time, and continuous and unlimited growth, is destroying our finite planet. We need maximum unity to act now."
Breakthrough Party Leader, Alex Mays, said: "Climate change is the biggest challenge of our time, but you wouldn't know that from how the political and media elite speak about it.
Politicians are doing everything they can to protect the interests of the fossil fuel industry and kick the can down the road for future generations to sort out, while the media cheers on record UK temperatures which led to thousands of avoidable deaths.
If our world leaders refuse to show leadership, we the people must. The time for talking is over, it's time for action and that's why we support XR's 'The Big One'."

With the Tory government issuing over 100 new gas and oil licences and approving a new coal mine in the middle of an ever-worsening climate and ecological crisis, now is the time to build a massive and radical movement to demand fundamental change.
As XR says: "Everyone is needed. Groups and movements must unite to survive, to transform together, address inequality and restore the living world."
We therefore call on all our supporters — and all who want an ecologically-sustainable and socially-just world —  to join XR on 21 April. It's now time to #ChooseYourFuture