How to get to ZERO COVID
As the UK death toll surpasses a thousand a day, it has never been more crucial for the government to adopt a Zero Covid strategy. We know this is achievable with the right policies because other countries have had huge success in combatting the virus by adopting a Zero Covid strategy. Left Unity backs this approach – this short video outlines the simple yet effective steps that can bring safety and security without poverty and hunger, to all our communities.
---
Left Unity is active in movements and campaigns across the left, working to create an alternative to the main political parties.
About Left Unity Read our manifesto

Left Unity is a member of the European Left Party.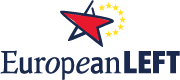 Read the European Left Manifesto
ACTIVIST CALENDAR
Events and protests from around the movement, and local Left Unity meetings.
Pandemic politics: what we're facing and what we can do about it – Tuesday 9th March at 6.30pm

Join the discussion with Dr John Puntis from Keep our NHS Public. Read John's recent article here
Please register here
GET UPDATES
Sign up to the Left Unity email newsletter.
CAMPAIGNING MATERIALS
Get the latest Left Unity resources.