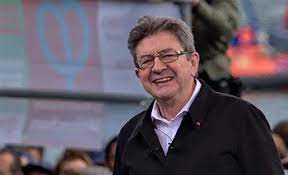 Nick Jones reports: Results from the second round of the French General election show that Macron's hopes of driving through more austerity were rejected and his majority has been slashed to 245 seats.
The recently formed Left Alliance (NUPES) which united the radical left, greens, socialists and the Communist party took 131 seats; another 22 seats went to various other left-wing candidates
Left Unity is proud to host a meeting with French MP Danièle Obono on Thursday 23rd June at 7.00pm on zoom for more up to date election analysis.
The Left had a clear strategy for the cost-of-living crisis that did not make workers and less well off pay for the crisis:
· Price freeze on essential goods
· A return to the retirement age of 60
· Minimum wage of 1400€ after tax a month
· Guaranteed minimum income for young people preventing poverty and social exclusion[1]
· Environmentally planned economy directing investment and resources to meet climate change targets
Worryingly, the far right Rassemblement National made historic gains, reaching 89 seats – boosting racist and fascist support across France. The abstention rate estimate reached an incredible 54%[2]
We reproduce here extracts from party leader Jean-Luc Mélenchon's reaction to election forecasts.
Allocution du deuxième tour des élections législatives de la #NUPES – YouTube
"Let's see what comes up in the next few days. We face a totally unexpected situation, absolutely unheard of. The Presidential party has been defeated and left with no overall majority.
We have achieved our political objective and in the course of one month in the course of a month we have brought them down, despite Macron arrogantly touring the country.
France has made its decision – although the level of abstention is still far too high. It is clear that a large number of the population just do not know where to turn. The three political blocs that emerged following the Presidential elections are polling the same, there is no clear consensus.
At this time when we do not know if the NUPES will come first or second place, we can be certain that Macron's policies have ended in total failure. A most serious failure, from the very same people who claimed that they were the best way to block the rise of the far right- when in reality their policies have only strengthened them. The far-right National Rally (Rassemblement National) have gained at least 65 seats.
The message I have for you tonight is clear – fight! Incredible opportunities are going to appear-it's down to you and in particular the young who fought so hard to overturn this world and how it's organised.
We have developed a means of dealing with new opportunities- the Left Alliance (NUPES). It's MPs, workers, people from across all regions of France. As we take our seats in the French Parliament, it's clear the politics of Macron didn't just bankrupt itself, but has left the country in a deadlock.
The challenges ahead are increasing – whether its climate change or the financial crisis.
The greater the challenge – the greater the opportunity.
Not for one moment do we give up on our aim to govern this country. Workers and the young will not give up. Listen to what the people tell you – that's your mandate. Whether we form a government or are the largest Parliamentary group – we are an incredible force to be reckoned with."
Register for Left Unity's elelction analysis meeting with French MP Danièle Obono here