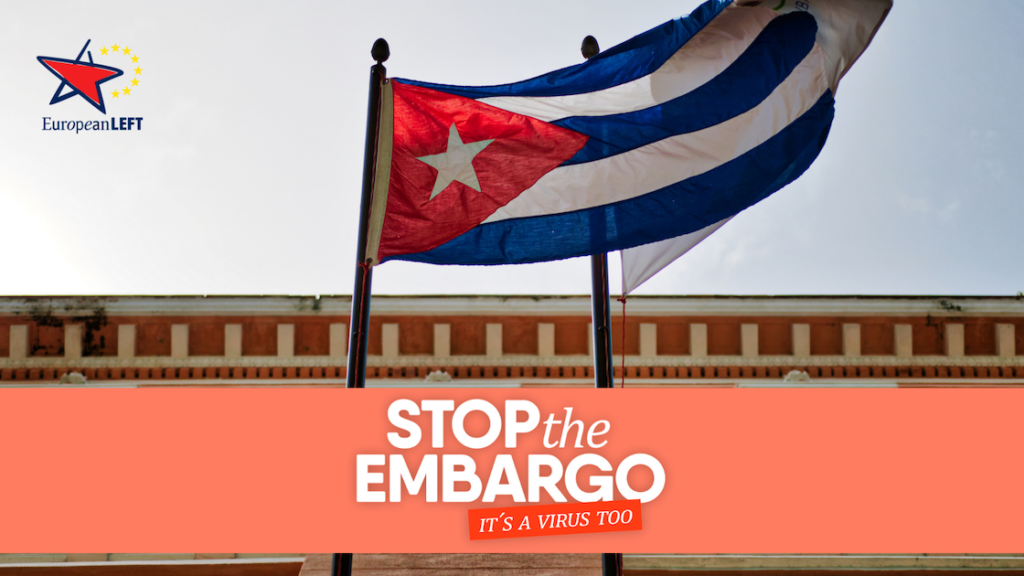 The European Left, in the face of the events that have occurred in recent days in Cuba in the form of demonstrations with the slogan of SOS Cuba, want with respect to the government of Cuba and the authorities of that country towards whom we show our solidarity, to point out that since the arrival of the pandemic, the economic, commercial and financial blockade has increased, in a flagrant attack on human rights in difficult times, which can only be explained for the purpose of suffocating the island's economy.
The UN last June, voted en masse against the blockade, with only two votes against, the US and Israel. This is the 29th vote that has taken place in the UN against the blockade; so far nothing has been done about its lifting.
The EL demands its immediate elimination, this criminal blockade being the main problem against health and the return to normality of the Cuban population.
The 243 measures imposed by the former Trump administration and the inclusion of Cuba in the list of countries sponsors of terrorism adopted by the United States government, are still there under Biden. This is despite the work of the Cuban medical brigades and the free donation of their vaccines to third countries, doing it with great effort in the middle of the pandemic and shortages of the country.
The Cuban people do not deserve the interference of the imperialist forces that subject them through the blockade to complex situations due to lack of medicine or energy in the midst of a pandemic, among other things.
The EL demands once again for the end of the blockade and that it be the Cuban men and women who decide their present and future in normal conditions: no one has to decide for them.