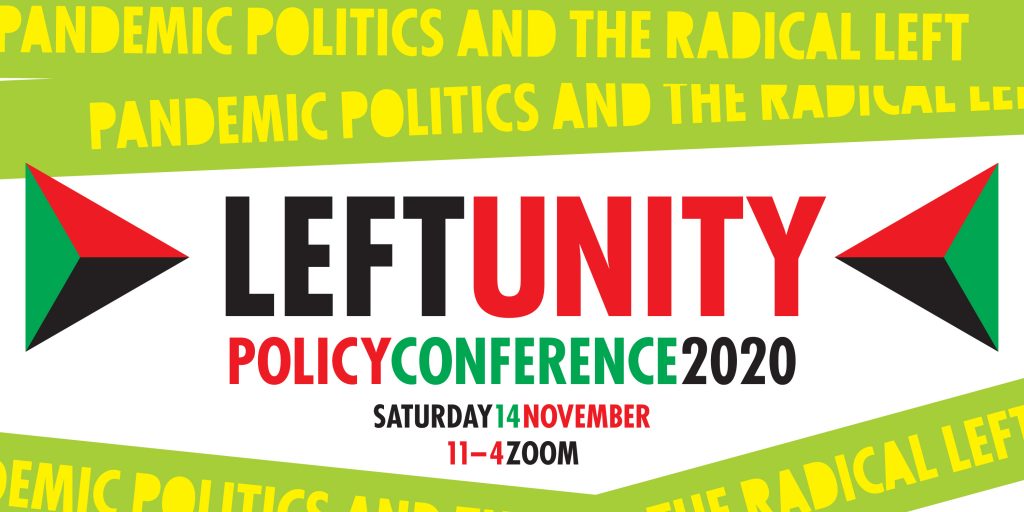 1. USA election result
Left Unity welcomes the defeat of Donald Trump in the United States Presidential election of 2020. Trump represents the forces of extreme reaction. Trump has not yet accepted the election outcome and is doing everything in his power to thwart the result.
In the US we can see the beginnings of a newly reborn left with the growth of the Democratic Socialists of America (DSA) and the growth of the Black Lives Matter (BLM) movement. We welcome the victories of the DSA and BLM activist Cori Bush and 'The Squad', who stood on a radical programme. Alongside the DSA and BLM, the environmental Sunrise movement is growing, giving strength to the struggle for the green new deal. The labour movement is also reviving as seen by the wave of strikes that greeted the pandemic. These movements give hope for the future. They will do everything possible to ensure that Trump's defeat is upheld and we send them our solidarity and support.
2. Support for Jeremy Corbyn
Jeremy Corbyn has been suspended from the Labour Party for his response to the EHRC report on anti-semitism in the Labour Party. He said that 'the scale of the problem was also dramatically overstated for political reasons by our opponents.' This was and is the truth. Corbyn is a lifelong socialist and anti-racist. Over many decades he has opposed anti-semitism and all forms of racism. There is a concerted campaign by the establishment and the right-wing in the Labour Party to destroy his political reputation. This conference sends its solidarity greetings to Jeremy Corbyn and supports calls for his immediate reinstatement as a Labour MP .