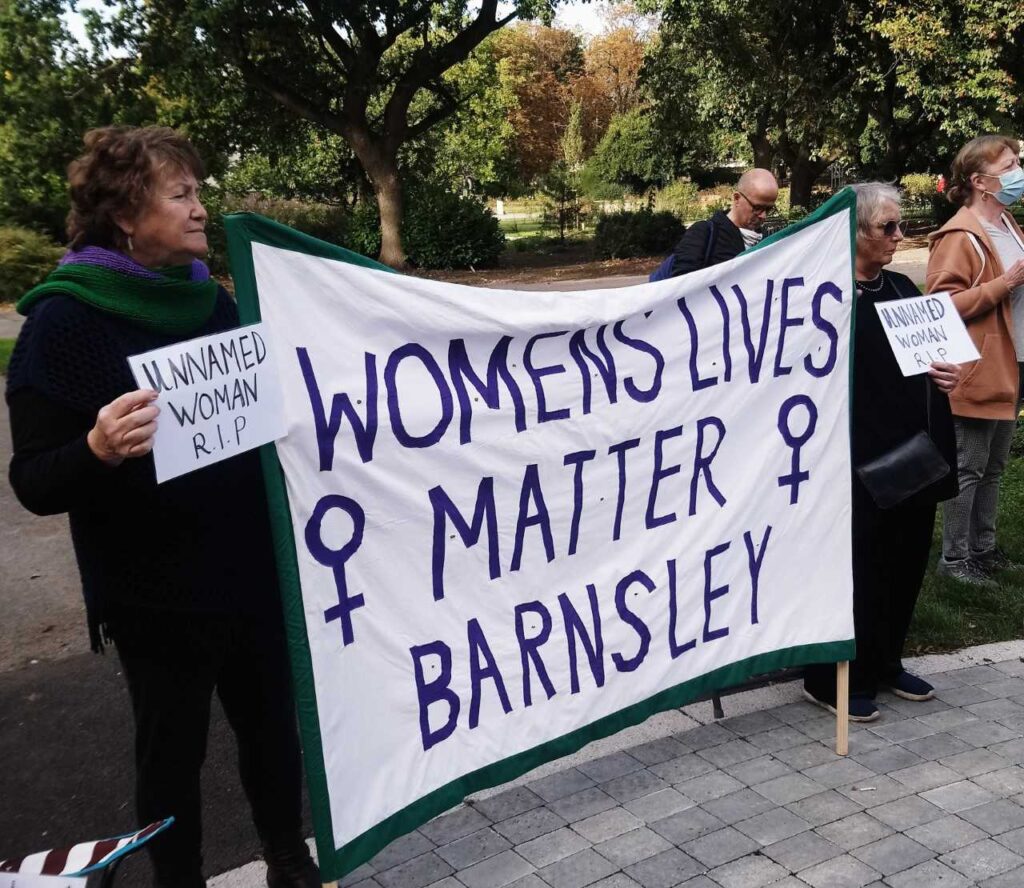 Around 25 people attended the vigil for victims of male violence in Doncaster on October 10. A two-minute silence was held and followed by speeches from women present.
The vigil was supported by the Doncaster National Education Union officers.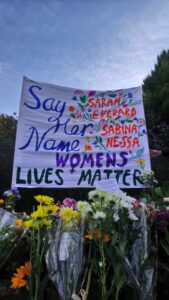 Women spoke of the lack of safety they feel when out walking alone. One woman carried a safety alarm, constantly looking over her shoulder when out walking her dog. Parents expressed anger at having to tell their daughters how to dress and act in public. Choose clothes carefully, arrange to pick them up if transport issues occur. Fears they did not have about their sons. Women and girls are told to cover up, but boys are not told to avoid shorts or button their shirts up. Regular texts expected from girls and anxiety parents have about daughters going out were shared by all.
One girl spoke of how she had to think where she walked, looking over her shoulder, the unease.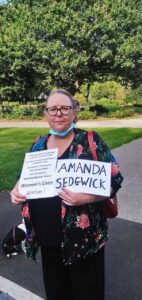 Louise spoke of women committing suicide to avoid domestic abuse. The number of murders had been increasing and 70% of women who had been murdered knew the perpetrator. Louise stressed the importance of women earning enough money to have independence if they are ever going to escape abusive partners. She condemned the £20 a week cut in Universal Credit as hitting those in work on low pay the hardest that would only make it harder for women to leave abusive relationships.
Angie spoke of the horrific underfunding of domestic violence services, cut to the bone. Women left alone in poverty.
Women's Aid Chief Executive, Farah Nazeer condemned the chronic underfunding in a statement issued earlier this year.
"The £19m announced in the budget today is not enough. Even with the £165m for next year, these figures are nowhere near the £393m needed to keep refuges and community-based services running sustainably.
Specialist women's domestic abuse services continue to face a funding crisis, with funding cuts and poor commissioning decisions failing to keep them secure. Women's Aid estimates that £393m is required for lifesaving refuges and community-based services in England, alongside ring-fenced funding for specialist services led 'by and for' Black and minoritised women, disabled women and LGBT+ survivors.
However next year only £165 million will be delivered, with an additional £19 million announced today for work with perpetrators and 'respite rooms' for homeless women. We urge the government to provide further details of this funding, as it's unclear what 'respite rooms' are.
This shortfall of over £200 million will mean that women and children will be turned away from the lifesaving support they need.
Whilst funding for working with perpetrators is important, it must never come at the expense of funding lifesaving support for survivors. Women-only services deliver tried and tested support that survivors and their children continue to desperately need."