For speculators, Brexit is Christmas come early. While working class communities have carried the full weight of austerity. Brexit is a threat to economy, society and the environment, fueled by the far-right and disaster capitalists.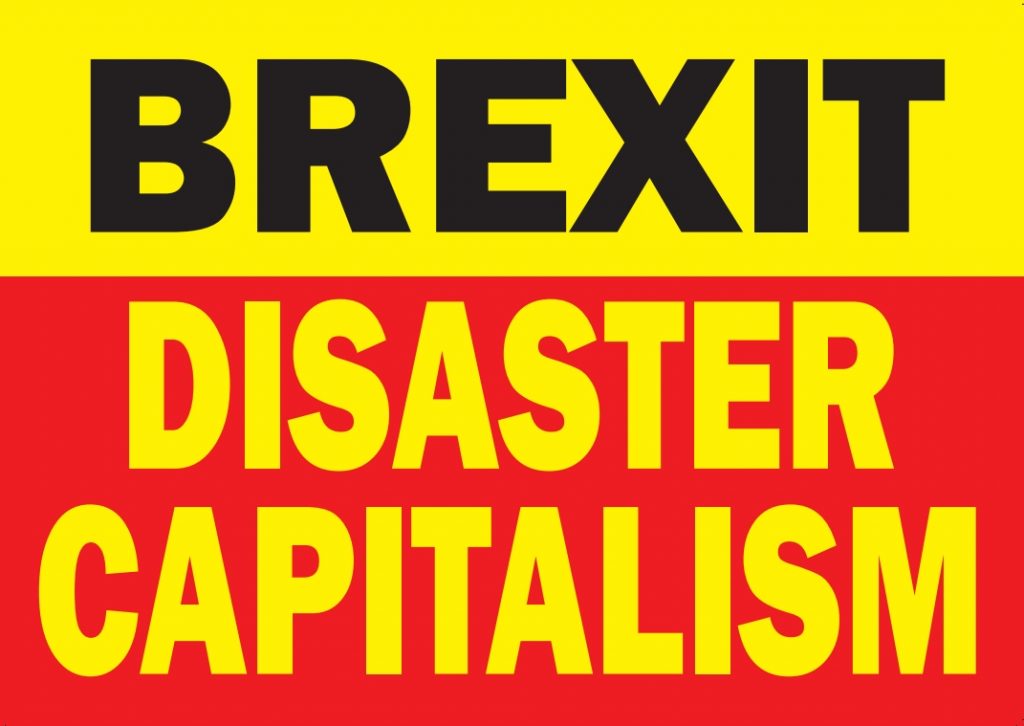 Click to view broadsheet (PDF).
Order printed copies:
Materials are free, but we ask for a donation to cover postage (suggested donation is £3 for smaller orders and £5 for larger ones). Please email office@leftunity.org with your order and mailing address.