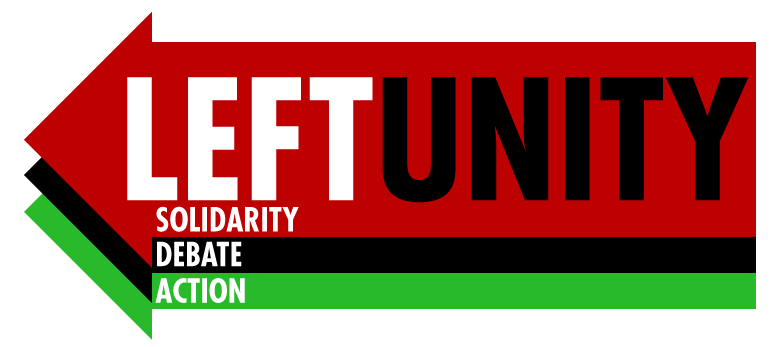 Tomorrow, Saturday, is Left Unity's first national get-together. Local group representatives from more than 80 towns and cities will come together to take the first important steps towards the national conversations Left Unity needs to have: What do people in local groups think, and what have they been doing locally? What are our politics – or our basic principles? Should Left Unity become a party, and if so what kind of party? How do we all see Left Unity developing from here?

The meeting will be an opportunity for the local group reps to meet each other and start making links across the geographical divides. Whatever happens on the day, nothing will be set in stone and discussions will continue in the local groups, but it will nevertheless be a milestone day for the project. There will be reports from the meeting on the website.
Election of national coordinating group
The day to day organising group is proposing that the Saturday meeting elects a national coordinating group, made up of:
1. Local group reps, elected by the local group, one per group, elected by the local group, where the group has at least five members and has had at least one minuted meeting (as groups develop they will be added).
2. Ten people to be elected by the meeting tomorrow (11th May) following an open nomination process (see below).
3. An equal number of men and women to be elected in the second category.
This proposal obviously needs to be agreed by the meeting, but we are asking for nominations for the ten people in advance. We suggest that people can nominate themselves or others. We ask for people to submit name, area and up to 100 words supporting statement about themselves. We are also asking people to please state if they are a member of any political party or organisation. Please send nominations to content@leftunity.org.
Financial appeal
Starting to build up Left Unity costs money. In these early stages, every pound helps – we have paid for rooms, printed thousands of leaflets, helped people with transport costs and more. Click the Donate button at http://leftunity.org/
Thanks – we look forward to meeting many of you tomorrow!
The Left Unity team